ユング心理学 夢分析
JUNGIAN PSYCHOLOGY: LANGUAGE OF DREAMS SERIES
規  格: DVD(英語音声/字幕なし) 全15巻(各巻60分)
制  作: TMW Media 1997年 / 2019年 国内新発売
本体価格: 15巻セット 495,000円 分売各巻 33,000円(2023-07改定)
注文番号: MHM-DR101-116
Series Introduction
The Language of Dreams introduces a step-by-step method of dream analysis. Produced by experts in Jungian dream analysis and hosted by Jungian analyst Elizabeth Strahan, each program guides you through dream techniques emphasizing Jung's synthetic, creative approach to translating the messages delivered from the unconscious via dreams. While the complete series is a comprehensive exploration of the language of dreams, the first two programs are a complete introduction to Jungian dream work. You'll learn to listen to the psyche as it speaks to you in dreams and unlock the messages from the unconscious by understanding its particular language. Our dreams have a superior intelligence in them: a wisdom and cleverness that guides us. They convey to us illuminating insights. They warn us about danger. They predict future events. They hint at the deeper meaning of life. Dreams steer us to an adapted, wise attitude toward life. Elizabeth Strahan is the host of The Language of Dreams series. Strahan is a Jungian analyst and co-director of the Dream Weavers. During her association with the C.G. Jung Institute of Los Angeles, she has been the President, Chair of the Certifying Board, and Chair of the Candidates Review Committee. She has published articles in Psychological Perspectives, To Be A Woman, and The San Francisco Jung Institute Library Journal. She is in private practice in Fullerton, California, where she has been assisting people with relating to their dreams for over 20 years. Carol Sellers Herbert is the producer and director of The Language of Dreams series. She is a former educator and producer of a highly successful educational series for lawyers. Carol Herbert serves on the National Board of the Archives for Research in Archetypal Symbolism. She has an abiding interest in making Carl Jung's insights about the nature and power of the psyche available to all and a long-term devoted student of dreams.
1. Relating To Dreams - The Method
Presents the basic techniques for remembering, recording & processing your dreams. The perfect starter!
2. Relating To Dreams - More Methods
Continues guidance for understanding your dreams. Here youll learn more about active imagination as the way of integrating dream messages. Discover waht animals in dreams symbolize.
3. Women In Women's Dreams
Helps you explore your dark and light shadow through relating to the other women in your dreams. Learn to connect with the feminine principle by attending to same-sex figures.
4. Men In Women's Dreams
Guides you through meeting the inner masculine as friend or foe: ghostly lover, demon lover, commanding general, seductive wizard, tyrant or mentor and guide.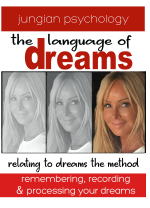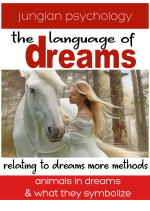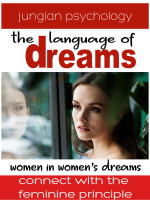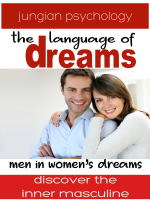 5. Men In Men's Dreams
Presents a positive way to encounter same-sex figures in your dreams. Find your personal identity as a man through building a relationship to the masculine principle in your dreams.
6. Women In Men's Dreams
Teaches you how to improve your personal relationships by becoming conscious of your relationship with the inner womean. Learn to know your soul.
7. Birds, Insects & Flying Creatures
A sensitive and expansive lecture on the archetypal meanings of birds, insects and other flying creatures. Using beautiful imagery to illustrate stories, myths and dreams this video demonstrates the significance of these flying denizens in our night jour
8. Birds & Winged Creatures
Amplifies a multitude of winged creatures and explores personal and cultural associations and possible interpretations and meanings of the winged creatures in our dreams.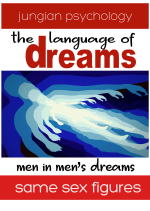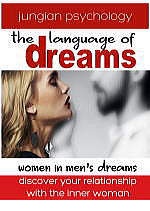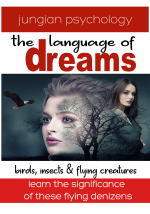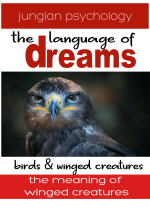 9. Snakes In Dreams
Elaborate the imagery and archetypal association of the snake in dreams. Dreams of snakes may frighten or fascinate and lead us to a journey of consciousness. This idea is explored in a lecture accompanied by intriguing images.
10. Cars, Bikes, Trains & Other Vehicles Of Transportation In Dreams
Analyzes what it means when you dream of driving or being driven in a car, bus or train. Learn what it means when you lose your car in a dream and what the kind of vehicle you are traveling in or on means.
11. Relationships The Inner Other
Uses dreams, myths and personal anecdotes to illustrate the power of the feminine and masculine, the anima and animus. Archetypal patterns of our contrasexual images are defined and illustrated.
12. The Alchemy Of Relationships
Reminds us that although Jung stressed the process of individuation, the process cannot be done alone. This program offers examples of how the concepts of shadow, anima and animus manifest in our basic human interactions, particularly between men and women.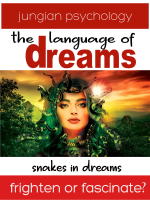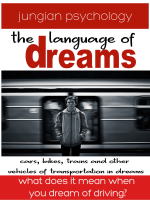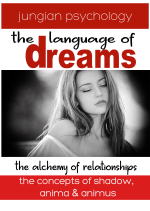 13. Relationships Personality Types
Offers a basic introduction to personality types as developed by Jung. Probably the most accessible of Jungs concepts, psychological typology provides a map for understanding how individual patterns of perception and processing influence the development
14. Clothes, Hair, Jewelry Female Adornment In Dreams
Explores the social meanings for women of the way particular clothes, hair colors and styles and pieces of jewelry appear in dreams. Jungian analysts Elizabeth Strahan and Virginia Beane Rutter discuss the significance of dreams in which these symbols ar
15. Reproduction
In womens dreams focuses on the natural cycles in a womans life and what it means when these cycles emerge in dreams. Jungian analysts Elizabeth Strahan and Virginia Beane Rutter describe the meaning of menstruation, pregnancy and birth in womens drea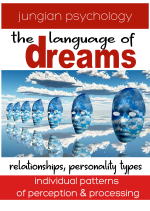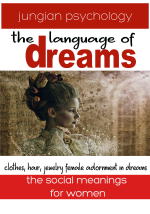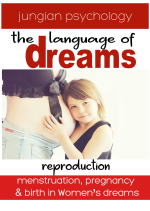 ご注文について
本DVDは、学校・会社・図書館等で問題なく利用できる
著作権許諾承認済商品
です。個人のお客様には販売できません。
このため、ご利用者(ご購入者)、ならびにご利用場所について、ご注文時に確認させて頂きます。
ご注文は、お客様(ご選定の先生または事務ご担当者様)から、直接、弊社にメール・電話・FAXでご連絡をお願いたします。